About Us
We're a family-owned company headquartered in Omaha, Nebraska since 1981, which means our clients get American-made craftsmanship and reliable support long after the sale.
Our core strengths and values:
Our team relishes the challenge of every project, and strives to deliver custom solutions that exceed customer expectations. Our team has worked together for a long time, most employees with us for 15 years or longer. When you work together for years, team communication and integration are virtually seamless.
We take confidentiality very seriously, and are proud of the trusted relationships we've built with our loyal clients.
Our team is well-trained and highly skilled, with overlapping areas of expertise. We handle all phases of machine design and build, including mechanical, control, programming, installation, service and support.
Our 85,000 sq. ft. facility is highly organized and exceptionally clean, with a welding bay dedicated to machine base assembly, a separate small machine assembly area, and a large machine assembly area serviced by a 25-ton crane, as well as leading edge technology and equipment necessary to get the results our clients expect.
Our team:
The strength of our company is our team of experts and the way we integrate the areas of expertise. Because our specialists have overlapping skill sets, we understand how each phase of a project fits together. We collaborate up front, integrating design, controls, mechanics and safety from the very beginning so we know the end product meets the highest standards in all of those areas.
The STM team starts with our friendly customer service staff that helps our clients get the information they need. We're a tightly knit group made up of:
Designers
Programmers
Control and Wiring Technicians
Precision Tool Makers
Machinists
Machine Assembly Technicians
Welders
Supporting Staff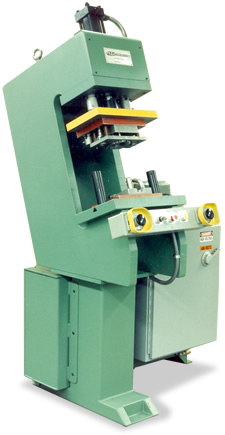 We also provide engineering and troubleshooting services for machines which STM did not provide to the customer..